Are you still interested in learning more about Block ops?

Block ops campaign is based off a group of block soldiers willing to pay the price to fight for their country, Fight in a deserted town, A snowy military base, and even a city. With your trusty MP5, You have the power to change block world as we know it. With placeable and destructible environment embrace yourself on a block ops style gun battle.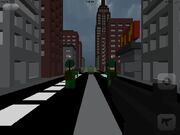 Ad blocker interference detected!
Wikia is a free-to-use site that makes money from advertising. We have a modified experience for viewers using ad blockers

Wikia is not accessible if you've made further modifications. Remove the custom ad blocker rule(s) and the page will load as expected.